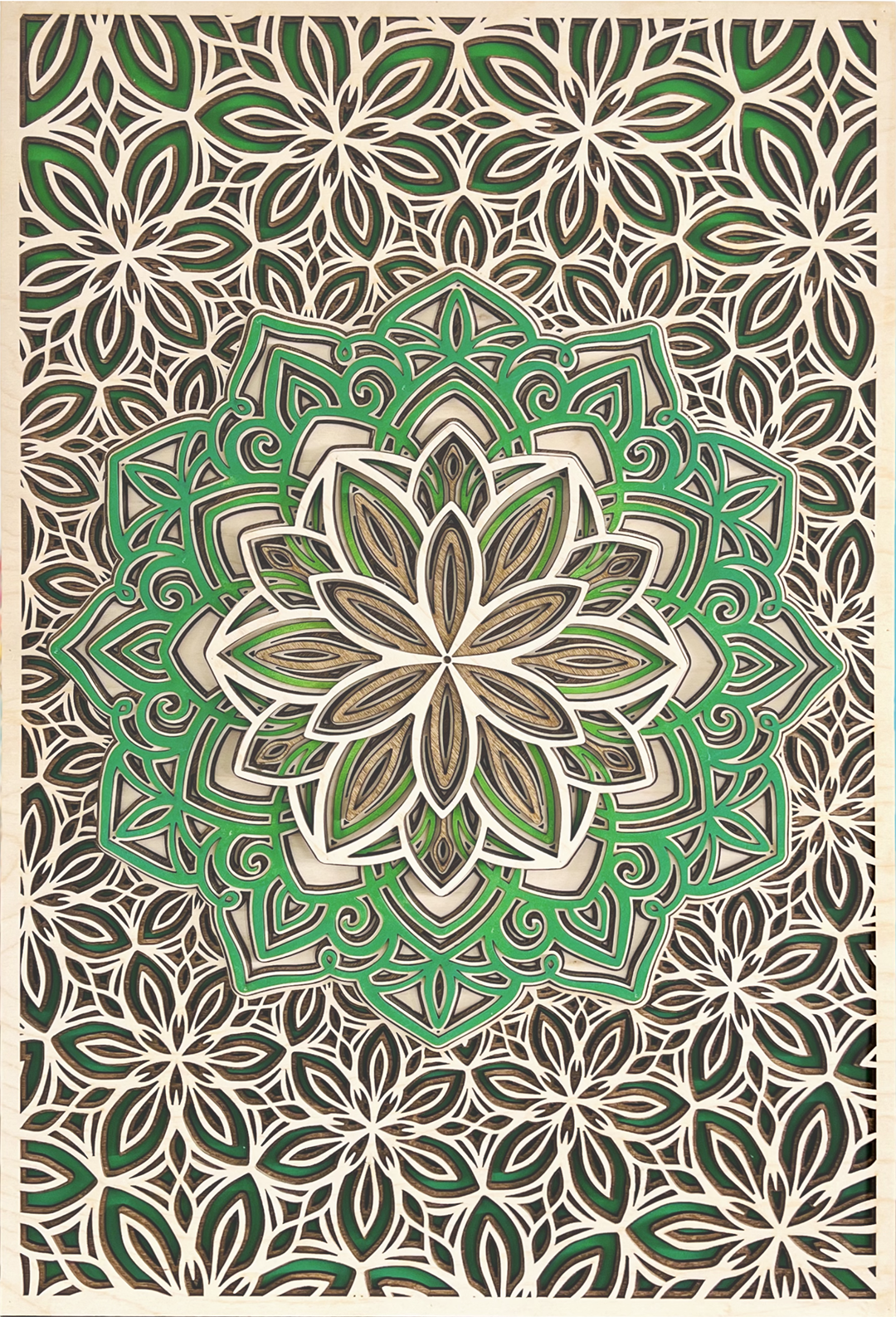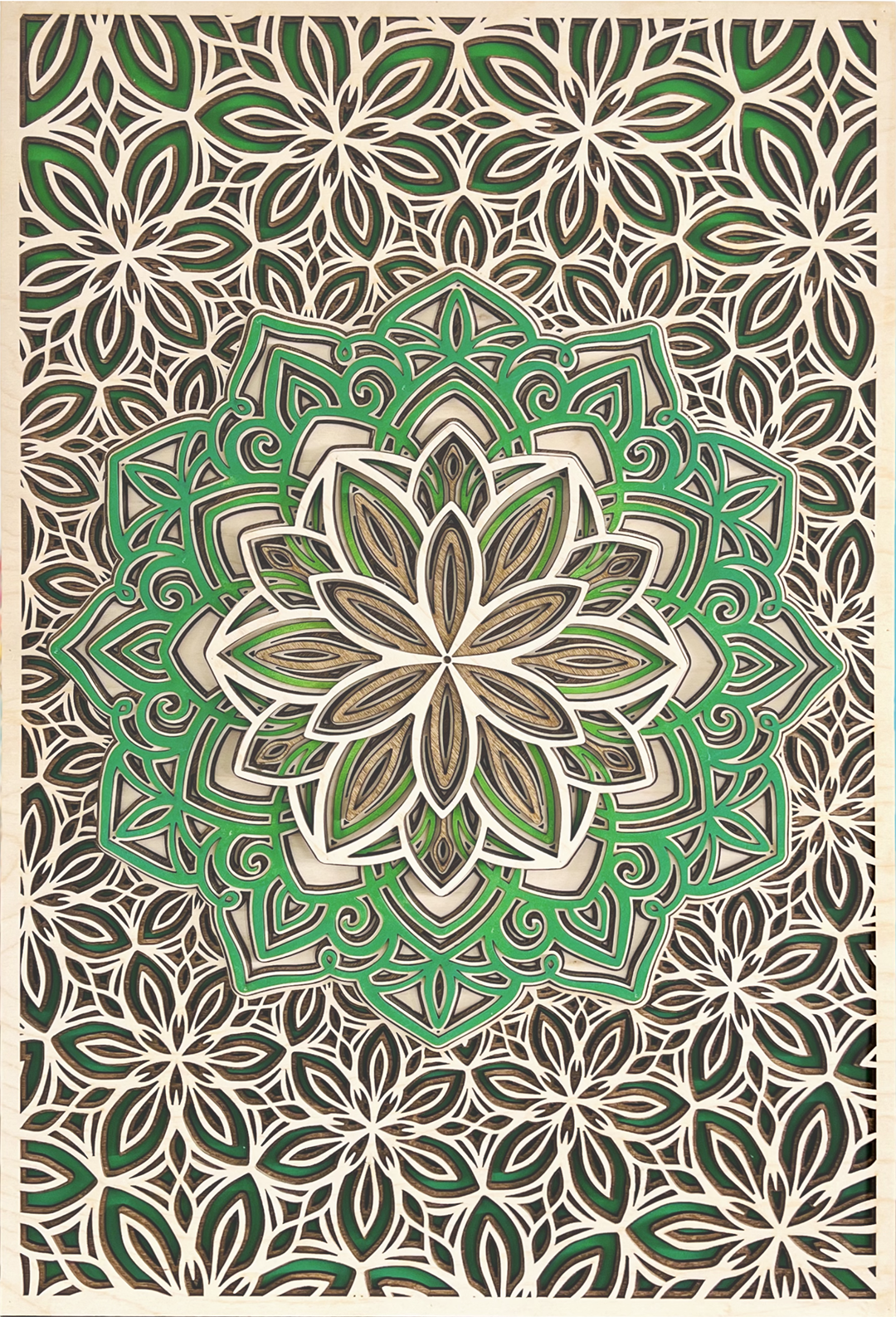 A one-time price of
$375.00
will be added to your order.
New in The Shop!
Introducing this mesmerizing Laser Cut 3D Mandala, a captivating work of art measuring an impressive 20" x 30". Crafted with meticulous attention to detail, this stunning piece combines the beauty of laser cutting with a gradient of greens and natural wood stain, all on high-quality Baltic birch wood. 
Prepare to be entranced by the three-dimensional depth and intricate patterns of the mandala. Expertly laser cut from premium Baltic birch wood, the precision and craftsmanship of this piece are evident in every delicate curve and ornate detail. The layered design creates a sense of depth and dimension, adding a captivating visual element to any space.
The gradient of greens featured in this mandala invokes a sense of serenity and harmony, reminiscent of lush forests and tranquil gardens. From vibrant emerald tones to soft mossy hues, the color palette captures the essence of nature's beauty and brings a touch of tranquility to your surroundings.
Complementing the verdant hues is the natural wood stain, which adds warmth and richness to the piece. The natural grain and texture of the high-quality Baltic birch wood shine through, enhancing the overall aesthetic appeal and creating a harmonious balance between organic elements and contemporary design.
This Laser Cut 3D Mandala serves as a striking focal point for any room, whether it's displayed in your living room, bedroom, or office. Its generous size of 20" x 30" demands attention and makes a bold statement wherever it is placed. Hang it on a prominent wall or use it as a centerpiece to create an ambiance of sophistication and artistic flair.