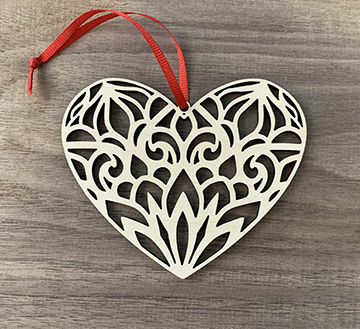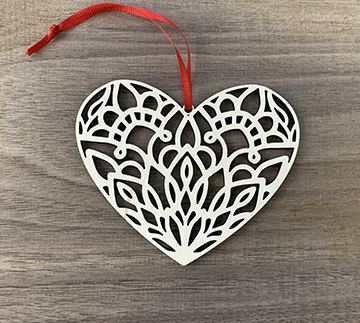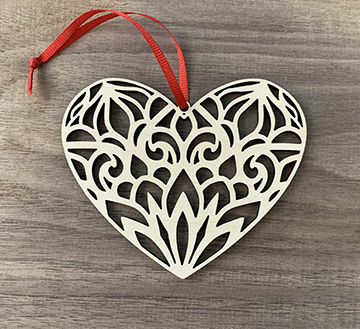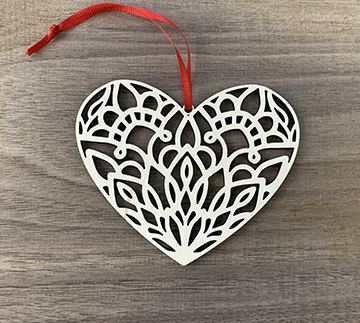 These mandala hearts aren't just for your holiday tree, display them year round to serve as a reminder that YOU ARE LOVE. Gift them to family, friends, frontline workers, or anyone that you would like to let it be known...YOU ARE LOVED.  Each set contains 4 different designs that will surely bring beauty to your space year round. 
Constructed of maple and laser cut right here in my studio, these mandala heart ornaments come adorned with red ribbon and ready to hang. Each mandala measures 4-inches wide, 3.25-inchs tall and is 1/8-inches thick. 
****Please Note: Product may have a light wood burned scent due to the laser cutting/engraving process.