Hand Carved Meditation Bench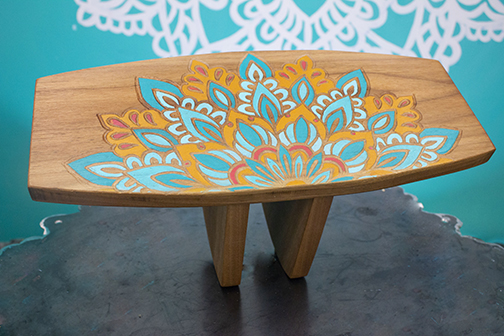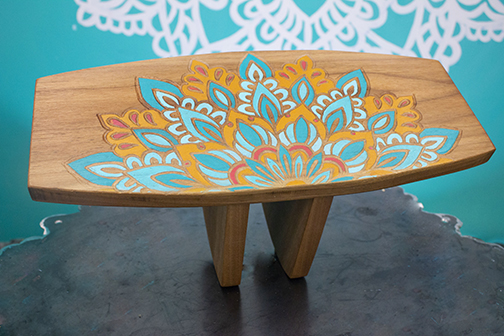 A one-time price of
$250.00
will be added to your order.
New in the shop! Handmade and Carved Meditation Benches! Two color schemes available!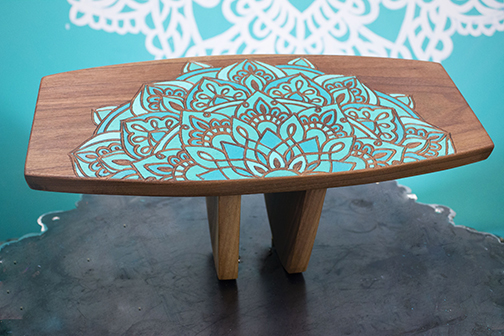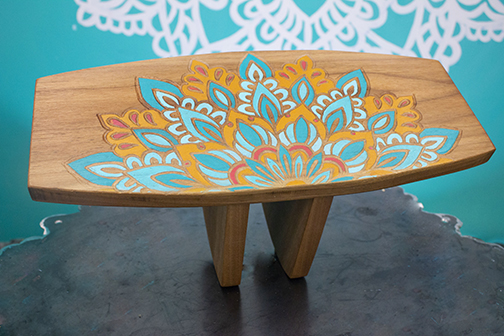 Made of reclaimed Indiana Walnut, this custom made Meditation Pi Bench is for meditating in the traditional kneeling, or seiza posture. If you have difficulty sitting and/or maintaining the cross-legged position, you'll love the ease and comfortableness of this bench. The Pi Bench, inspired by the mathematical symbol, promotes correct spinal alignment while eliminating stress on the knees. The gently curved, fixed (non-folding) legs allow the seat to tilt to any position and keep your spine straight while allowing the sitter more options for positioning the legs they are not as "confined".
One size fits most, typically those between 5'2" and 6'. Standard benches measure 7 inches wide, 16 inches long and 7 inches high.
If you have specific height needs, I am happy to accommodate your request. Custom meditation benches are available here: Custom Meditation Bench
If you are local to Indianapolis and would like to pick your bench up from my studio, please use the coupon code "local" when checking out.