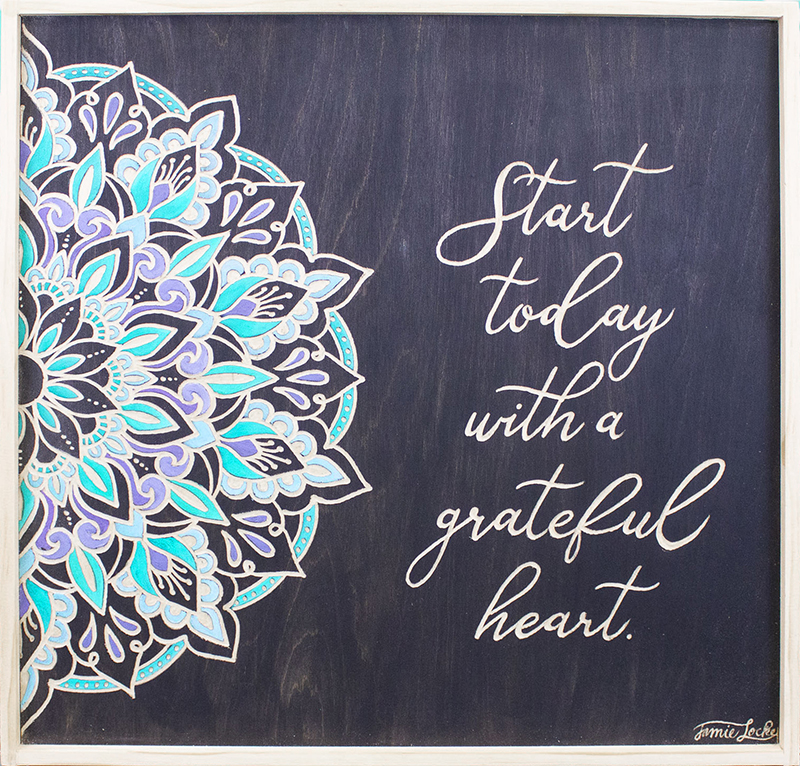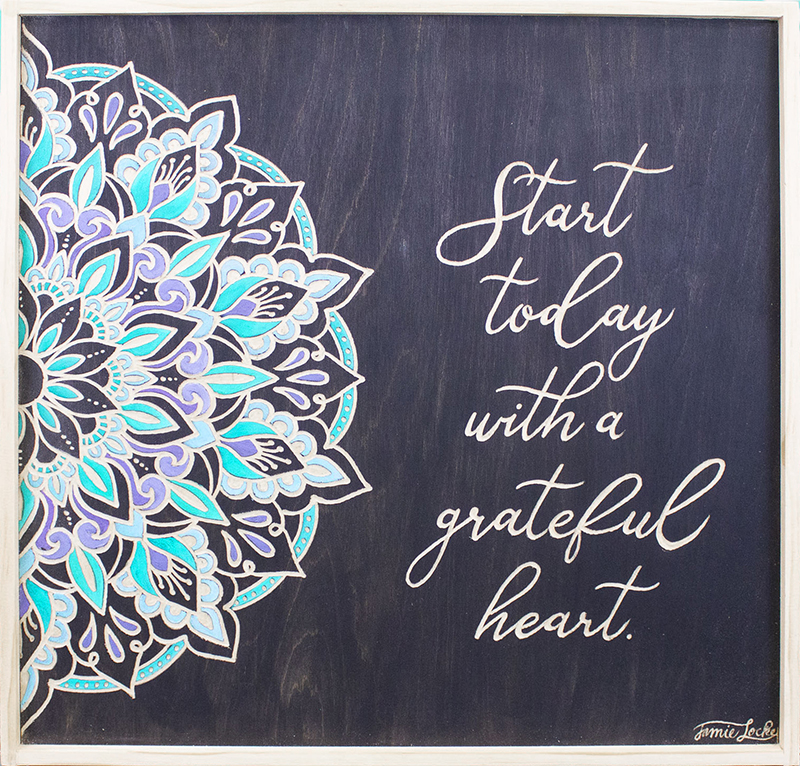 This carved mandala is sold, but I am happy to make another like it! Please email me at jamie@jamielockeart.com if you are interested in commissioning your own! 
"Start the day with a grateful heart."
Gratitude. I keep this word close to my heart and practice it every day as much as I can. It helps to keep me aligned with how I choose to walk in this world and is a powerful contributor to all I aspire toward through manifestation. 
20" x 20" hand-carved on birch. Framed and ready to hang.
If you are local to Indy and would like to pick up from my studio, please use the coupon code "local" when checking out to bypass shipping charges.